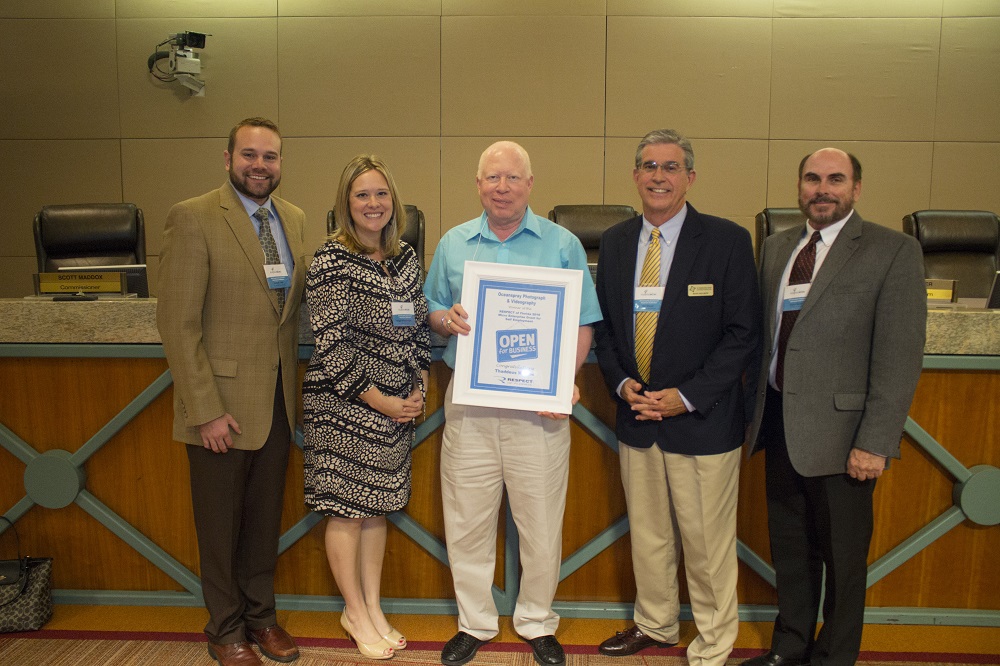 RESPECT of Florida Awards Micro-Enterprise Grant
Tallahassee, FL (October 5, 2016) Today, Florida ARF dba RESPECT of Florida awarded St. Andrew Bay Center and Thaddeus Wilkins a $12,500 Micro-Enterprise Grant to expand a photography business known as Oceanspray Photography & Videography. Wilkins was honored as part of the annual ceremony held at the Tallahassee City Hall that celebrates October as Disability Employment Awareness Month. Wilkins provides photography services for small and medium sized businesses including onsite product and corporate photography, corporate portraits, company documentation, corporate events, and much more. His business delivers unique images that tell a story through high quality imagery. RESPECT has awarded three microenterprise grants over the last two years in accordance with its mission of creating employment opportunities for people with disabilities. RESPECT of Florida Executive Director Ryland Musick said, "We enjoy the opportunity of helping people with disabilities realize their abilities and become successful entrepreneurs. Disability Employment Awareness Month is a great venue to educate the community about individuals' abilities and how the RESPECT program can help create job opportunities that are responsive to their needs." As a program of Florida ARF, RESPECT works with more than 50 non-profit agencies around Florida that employee about 1,300 people with disabilities who provide commodities and services for local and state governmental entities.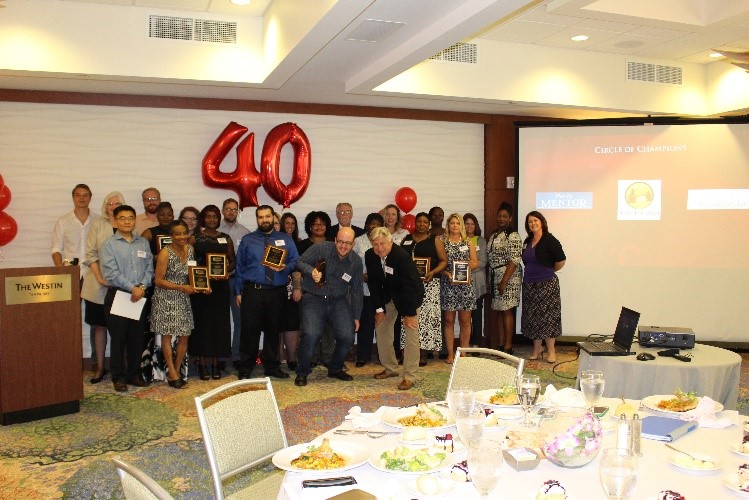 Florida ARF Hosts Awards Ceremonies at 40th Anniversary Celebration
Tallahassee, FL (September 23, 2016) On September 21st, Florida ARF members met in Tampa to celebrate the Association's 40th anniversary, conduct annual business, and celebrate the accomplishments of our members and the individuals they serve. The awards featured peer recognitions, RESPECT of Florida awards, and the Circle of Champions award which honors member agency employees who have provided outstanding service while providing services and supports for individuals with intellectual disabilities. We also recognized member agency representatives who have announced retirement plans within the next year. The ceremony was well attended and, as always, we enjoyed interacting with our member agencies and the individuals they serve. As President & CEO Suzanne Sewell said: "We love our Florida ARF family!"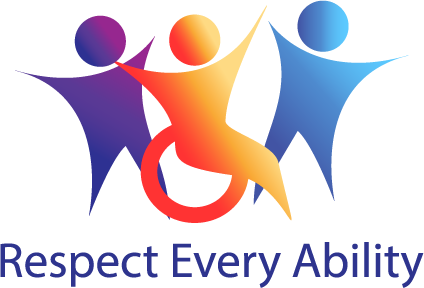 Florida ARF Supports Respect Every Ability
Tallahassee, FL (August 2016) Respect Every Ability is a public awareness campaign with the goal of increasing the value and respect of persons with disabilities in order to reduce abuse, neglect, and exploitation. The campaign is sponsored by the United States Department of Health and Human Services, Administration on Intellectual and Developmental Disabilities and the Florida Developmental Disabilities Council, Inc. Florida ARF is pleased to support this initiative. We recommend that all disability advocates support this campaign, and we encourage everyone to visit the website. Respect Every Ability is seeking blog contributions from disability advocates about the value of people with disabilities in their community and beyond.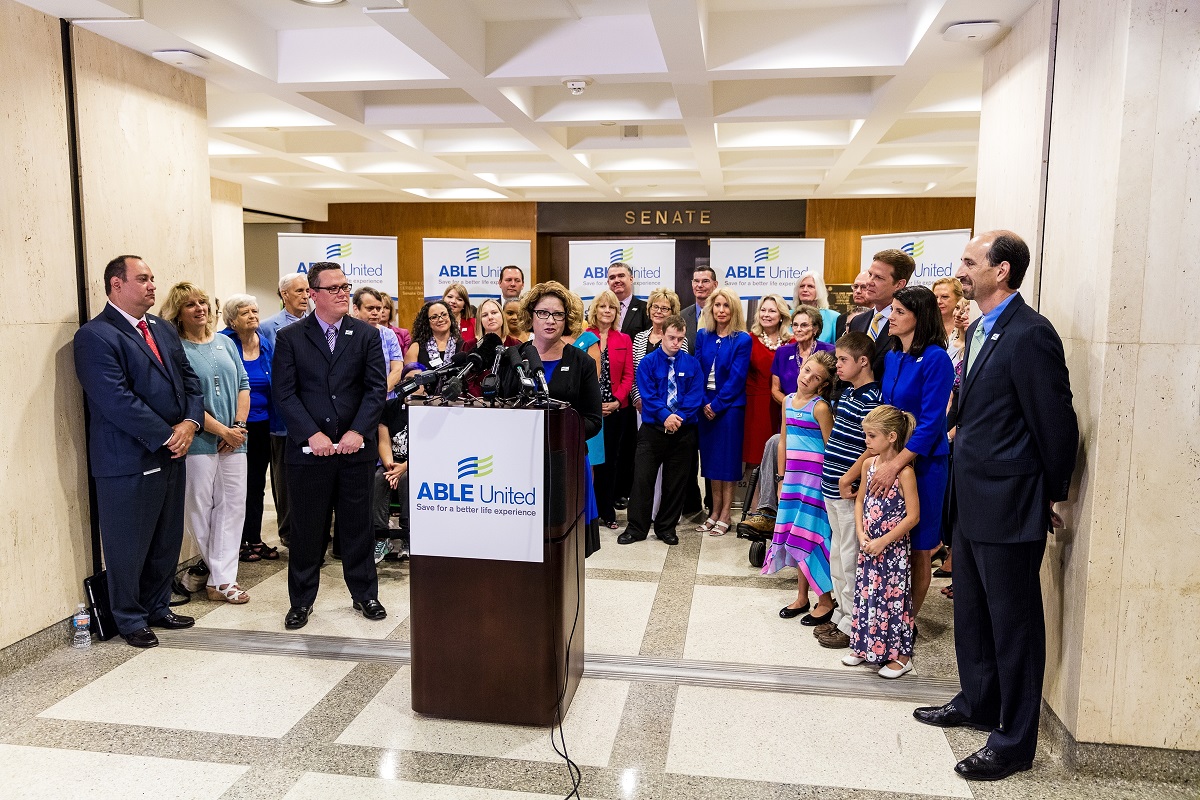 Florida ARF Celebrates ABLE Accounts for Floridians with Disabilities
Tallahassee, FL (July 7, 2016) Today, Florida ARF joined lawmakers, other advocates, and self-advocates in the Florida Capitol to celebrate the availability of Florida ABLE Accounts. The ABLE Accounts are new savings and investment options for individuals with disabilities that do not impact federal benefits. The accounts allow people to receive tax incentives to save for significant future expenses. The availability of ABLE Accounts is a long-awaited initiative that has been passed as law at the federal and state level. We congratulate our state lawmakers for making this initiative a reality in Florida during the 2016 legislative session!