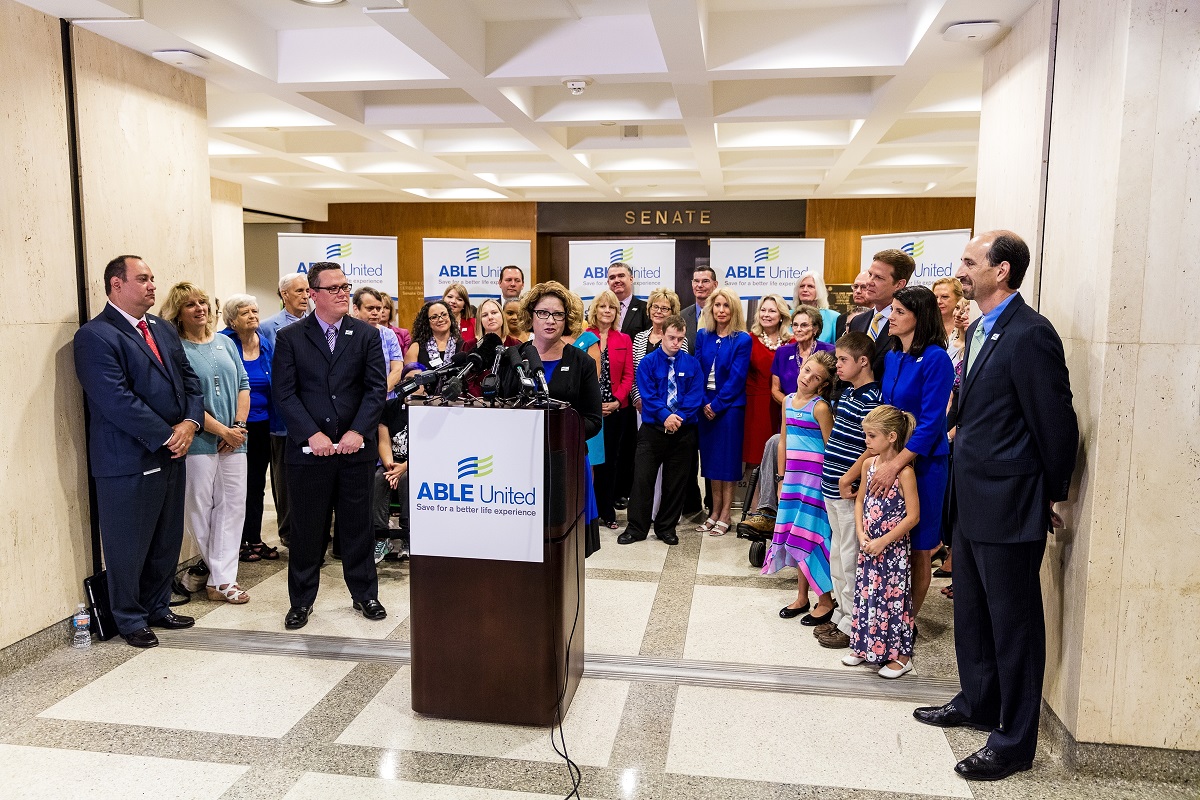 Florida ARF Celebrates ABLE Accounts for Floridians with Disabilities
Tallahassee, FL (July 7, 2016) Today, Florida ARF joined lawmakers, other advocates, and self-advocates in the Florida Capitol to celebrate the availability of Florida ABLE Accounts. The ABLE Accounts are new savings and investment options for individuals with disabilities that do not impact federal benefits. The accounts allow people to receive tax incentives to save for significant future expenses. The availability of ABLE Accounts is a long-awaited initiative that has been passed as law at the federal and state level. We congratulate our state lawmakers for making this initiative a reality in Florida during the 2016 legislative session!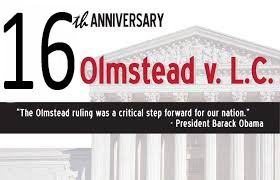 Olmstead Anniversary - Sixteen Years Later
Tallahassee, FL (June 30, 2016) July 2016 marks the 17th anniversary of the landmark decision of the U.S. Supreme Court in Olmstead v. L.C. This decision has increased community participation and independence of people with disabilities who are moving out of nursing homes and other institutions and back into the community. The Olmstead movement began when Lois Curtis and Elaine Wilson, two women with disabilities living in Georgia nursing homes, asked state officials to allow them to move into their own homes in the community. After the State refused, Atlanta Legal Aid filed a lawsuit on their behalf. After appeals, the case was heard by the U. S. Supreme Court. In July 1999, the Supreme Court ruled that Title II of the Americans with Disabilities Act prohibits the unnecessary institutionalization of persons with disabilities. In the words of the Supreme Court, services to persons with disabilities must be provided "in the most integrated setting possible." The Court ruled that there should be community options for Curtis and Wilson. Florida ARF and its member agencies salute this decision and celebrate the many public policy changes that have followed.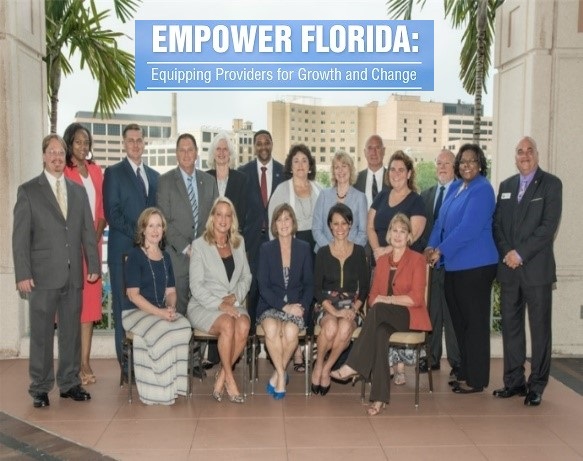 Florida ARF Participates in Empower Florida Forum
Tampa, FL (May 20, 2016) Florida ARF was pleased to participate in the Empower Florida Forum sponsored by WaiverProvider.com in Tampa. We presented as part of a panel discussion that included Florida US Representative Kathy Castor and staff from US Senator Bill Nelson's office along with Florida Representatives Cortes, Peters, Narain, and Ahern. Other stakeholder participants included The Arc of Florida, the Florida Developmental Disabilities Council, and the Agency for Persons with Disabilities. Florida ARF stressed the need for workforce enhancement for Direct Support Professionals through the coordinated use of existing resources and in the form of provider rate relief.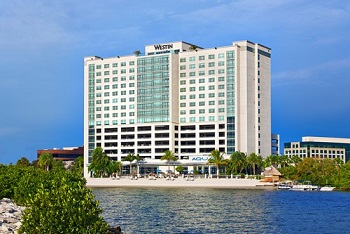 Florida ARF Hosts Spring Meeting at New Venue for 2016
Tallahassee, FL (April 21, 2016) For its 2016 meetings, the Florida ARF Membership changed its meeting venue to The Westin Tampa Bay. The venue change allowed more members to participate in the meetings by cutting off travel time and granting better access to the Tampa Airport. Members were overwhelming pleased with their new site selection for 2016 and are looking to extend the relationship with The Westin.

Florida ARF Members also had other reasons to be happy aside from a change of venue! We were able to come together for the Florida ARF Spring Meeting on April 20-21 to celebrate a successful 2016 Legislative Session that generated provider rate increases and more resources for individuals with disabilities. The various Florida ARF Forums discussed the successes by priority area and heard debriefs on fiscal and policy changes that occurred during the Session.