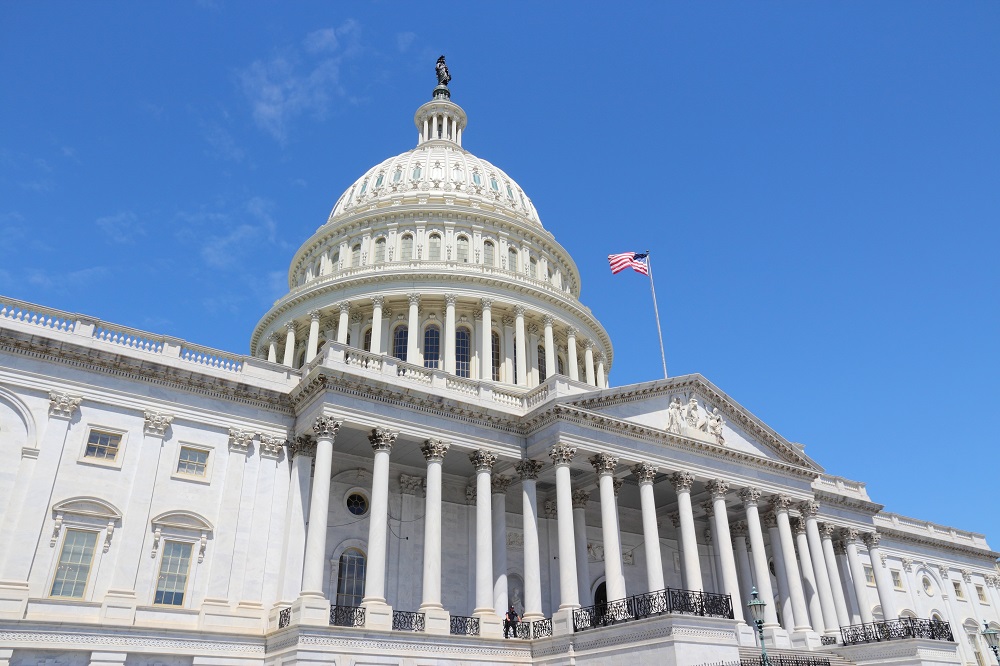 Florida ARF Releases Paper on Medicaid Reform
Tampa, FL (June 15, 2017) On June 15, 2017, Florida ARF members met in Tampa and one of the featured topics was discussion of an industry paper on Medicaid Reform activity occurring in the US Congress. Member agencies stress the State of Florida must approach reform as an opportunity to "fix" problems within the Medicaid program. As stated by President and CEO Suzanne Sewell: "Enhanced state flexibility cannot become an excuse to further cut services and programs that are already underfunded and heavily laden with unfunded mandates, particularly when individuals with disabilities bear the brunt of such decisions."

Florida ARF and its member agencies are committed to working with lawmakers to address these challenges in a manner that is responsive to the needs of the individuals our member agencies serve. The industry paper has been finalized and is available on the Association's grassroots page.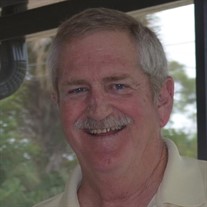 Florida ARF Pays Tribute to Roger Bradley – Advocate and Champion
Tallahassee, FL (May 10, 2017) It is with a great deal of sadness that we share the passing of long-term Florida ARF agency representative and Board member Roger Bradley. Roger was always a voice of reason and was a true champion for individuals with intellectual/developmental disabilities. As stated in his obituary, "Roger was selfless, patient, kind, generous, and full of humor. He easily spread these traits throughout his home and community while growing up and living in Ft. Myers. He touched many lives by instilling these values in all he met. Roger taught many how to meet life head on through his example and quiet encouragement, which pushed them to become better versions of themselves."

Roger served as the Executive Director of LARC in Ft. Myers, Florida for 30+ years. His successful leadership, his advocacy, and the services he provided at LARC and for the Association will be felt for many years to come. Thank you, Roger, you are an example of a life well-lived!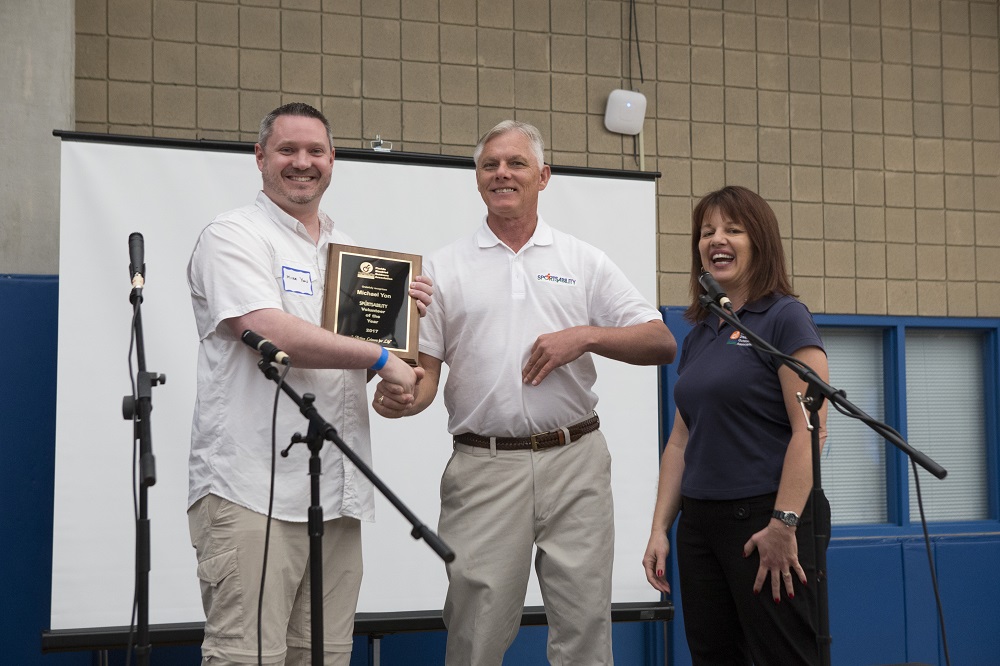 Florida ARF Staff Member Receives Volunteer of the Year Award
Tallahassee, FL (April 7, 2017) On April 7, Florida ARF Information Technology (IT) Administrator Michael Yon received the Florida Disabled Outdoors Association (FDOA) Volunteer of the Year award. Yon was honored as part of FDOA's annual Sportsability event in Tallahassee. According to FDOA Executive Director Laurie LoRe-Gussak, "Mike Yon has been a life-saver for me and the entire Association on several occasions this year. He was always there for us, night or day, to make sure that our IT systems were working and that we were communicating electronically. We really could not have done our jobs without his assistance." FDOA President & CEO David Jones reiterated the comments and thanked Yon for his many contributions. Their comments mirror the sentiments of the Florida ARF staff. Thank you, Mike, for all that you do to help us achieve our mission!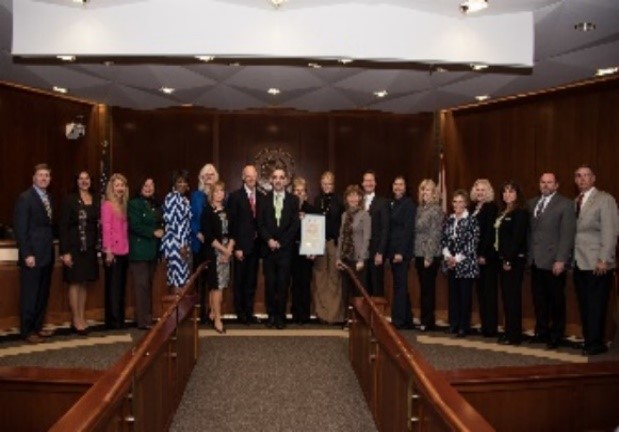 Florida ARF Joins Stakeholders in Recognizing Individuals with Developmental Disabilities
Tallahassee, FL (March 2017) This month Florida ARF staff and our member agencies joined with other stakeholders to recognize individuals with Developmental Disabilities.

On March 14, we participated in the Governor and Cabinet's signing of a proclamation proclaiming March as Developmental Disabilities Awareness Month. As stated in the Proclamation, "March is an appropriate time to recognize Florida's public policy improvements, the accomplishments of community organizations, state agencies and most importantly, the achievements of thousands of individuals with Developmental Disabilities who contribute daily to our communities."

On March 21, we participated in DD Days at the Capitol followed immediately by our annual Legislative Fly In. Several Member agencies came to Tallahassee to participate in the DD Days celebrations, attend membership forum sessions to hear from state agency partners, and meet with their Senators and Representatives to discuss their program needs.
March was indeed an impressive month. We enjoyed participating in the special events along with our member agencies and the individuals they serve!