Florida ARF Advocates for Community Agency Provider Needs
Tallahassee, FL (January 2018) It's that time of year again! Session started early this year and Florida ARF is actively advocating on issues of importance to member agencies and the individuals they serve. We have been advocating for a provider rate increase for key iBudget waiver services, adequate funding for ICF/IIDs, proviso language modifications for ICF rate calculations, legislation that allows participants in certain work experience activities to be considered state employees for workers' compensation purposes, and modifications to proposed legislative changes to medication administration provisions in Florida Statutes. Florida ARF has also been presenting the need for rate relief through the Pay Fair For Care campaign as a joint effort with the Florida Developmental Disabilities Council and The Arc of Florida. While we do not know the outcome of our efforts until the last day of Session, we are confident that the needs of community agency providers have been conveyed to lawmakers!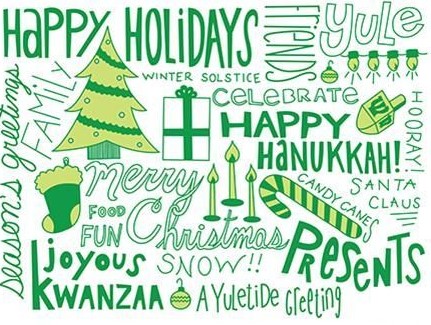 Florida ARF & RESPECT of Florida Staff Wish You Happy Holidays & Best Wishes for 2018
Tallahassee, FL (December 8, 2017) The staff of Florida ARF and RESPECT of Florida wish each of our member agencies, employment centers, and stakeholders a happy holiday season and a prosperous 2018. Our Board of Directors and staff are committed to assisting each of the over 100 community agencies we represent to achieve their mission to provide quality services and supports to individuals with disabilities. Florida ARF and RESPECT thank each of you for allowing us the opportunity to represent your interests over the last year. We look forward to serving you in 2018!

Florida ARF, FDDC, & The Arc of Florida Kickoff Pay Fair for Care Campaign
Tallahassee, FL (November 1, 2017) This month, Florida ARF, the Florida Developmental Disabilities Council (FDDC), and The Arc of Florida launched the Pay Fair for Care campaign as a continued effort to shed light on the importance of strengthening direct care staff so they can earn a living wage. Throughout this campaign, Florida ARF and its partners will be educating decision makers and influencers on the need for provider rate increases in the upcoming Legislative Session. In the 2018 Legislative Session, the Florida Legislature must support living wages for direct care services. Increasing these rates will allow adequate wages to front-line staff and help strengthen and maintain necessary services. We encourage you to get involved and support the need to resolve the provider rate crisis!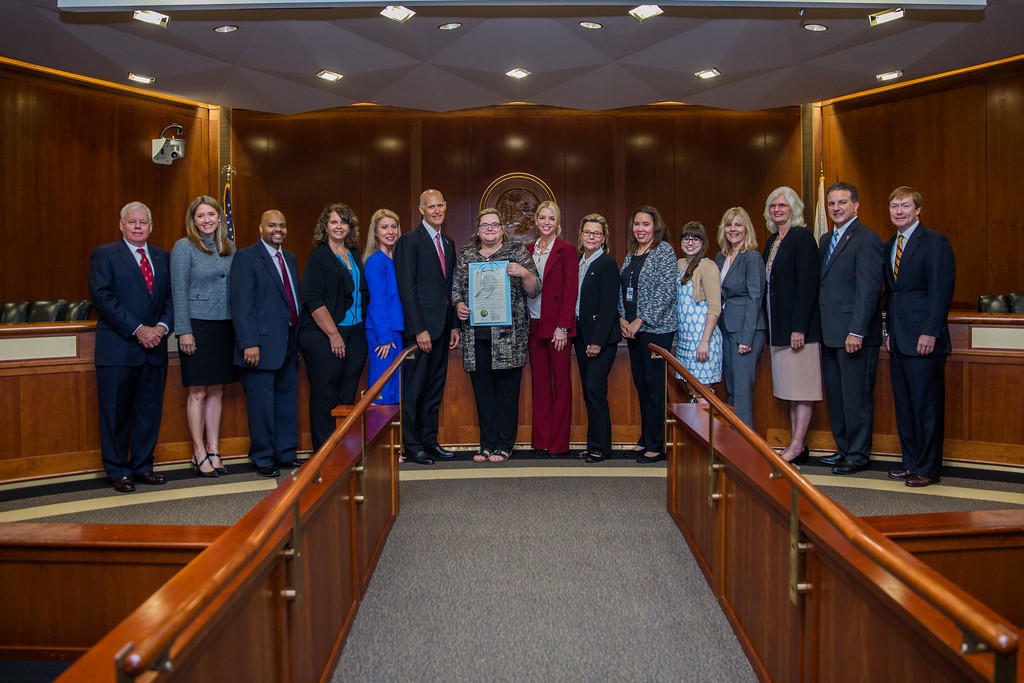 Florida ARF & RESPECT of Florida Participate in Disability Employment Awareness Events
Tallahassee, FL (October 17, 2017) Florida ARF and RESPECT of Florida joined State Agency Heads, individuals with disabilities, and employers to celebrate Disability Employment Awareness Month during the 12th Annual Exceptional Employers Award event at City Hall. Ten organizations that hire people with disabilities were recognized by the State of Florida for being exceptional employers of people with disabilities. President & CEO Suzanne Sewell was a featured speaker at the event explaining how Florida ARF and RESPECT of Florida are promoting employment opportunities for individuals with disabilities. Sewell also presented a Microenterprise Grant to Tiffany Roper for her business endeavor known as the Plant Princess. She has a certification in Horticulture Studies and Retail Services and has also completed an internship. Florida ARF and RESPECT of Florida were pleased to support the event with award plaques made by employees with disabilities from Gadsden ARC.

During the October 17th Cabinet Meeting, Florida Attorney General Pam Bondi introduced a resolution declaring October as Disability Employment Awareness Month in Florida. Leaders from APD, Department of Economic Opportunity, Vocational Rehabilitation, Blind Services, Family Care Council of Florida, Florida Developmental Disabilities Council, and the Florida Association of Rehabilitation Facilities were there to accept the resolution. Longtime Pensacola Walmart employee Rachel Caylor Long addressed Governor Rick Scott and the Florida Cabinet on the importance of including people with disabilities in the workforce. Florida ARF and other advocates are pleased to celebrate this very important month because it recognizes the accomplishments of individuals with disabilities and the many businesses who assist them with achievement of their employment goals.