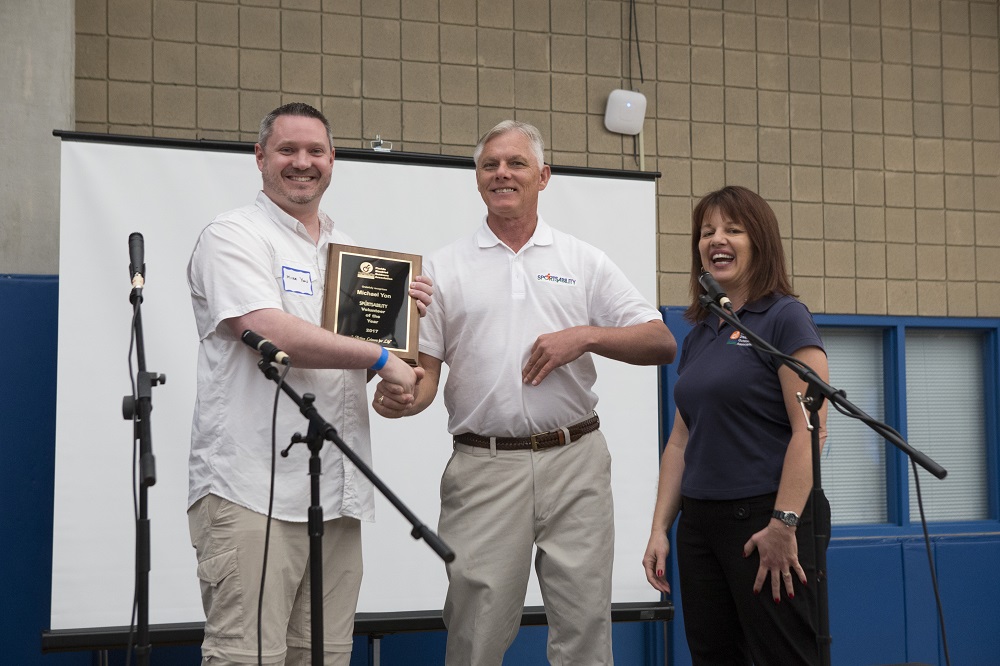 Florida ARF Staff Member Receives Volunteer of the Year Award
Tallahassee, FL (April 7, 2017) On April 7, Florida ARF Information Technology (IT) Administrator Michael Yon received the Florida Disabled Outdoors Association (FDOA) Volunteer of the Year award. Yon was honored as part of FDOA's annual Sportsability event in Tallahassee. According to FDOA Executive Director Laurie LoRe-Gussak, "Mike Yon has been a life-saver for me and the entire Association on several occasions this year. He was always there for us, night or day, to make sure that our IT systems were working and that we were communicating electronically. We really could not have done our jobs without his assistance." FDOA President & CEO David Jones reiterated the comments and thanked Yon for his many contributions. Their comments mirror the sentiments of the Florida ARF staff. Thank you, Mike, for all that you do to help us achieve our mission!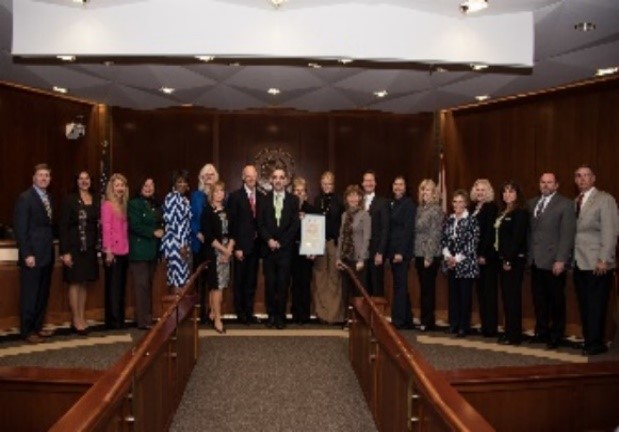 Florida ARF Joins Stakeholders in Recognizing Individuals with Developmental Disabilities
Tallahassee, FL (March 2017) This month Florida ARF staff and our member agencies joined with other stakeholders to recognize individuals with Developmental Disabilities.

On March 14, we participated in the Governor and Cabinet's signing of a proclamation proclaiming March as Developmental Disabilities Awareness Month. As stated in the Proclamation, "March is an appropriate time to recognize Florida's public policy improvements, the accomplishments of community organizations, state agencies and most importantly, the achievements of thousands of individuals with Developmental Disabilities who contribute daily to our communities."

On March 21, we participated in DD Days at the Capitol followed immediately by our annual Legislative Fly In. Several Member agencies came to Tallahassee to participate in the DD Days celebrations, attend membership forum sessions to hear from state agency partners, and meet with their Senators and Representatives to discuss their program needs.
March was indeed an impressive month. We enjoyed participating in the special events along with our member agencies and the individuals they serve!

Florida ARF Responds to Governor's 2017-18 Budget Recommendations
Tallahassee, FL (February 1, 2017) Governor Rick Scott released his Fiscal Year 2017-18 Recommended Budget titled Fighting for Florida's Future. The budget focuses on several different topics such as tax/fee reductions, job growth, increased trade, transportation infrastructure supports, the environment and water quality, public safety, historic investments in education, and a healthier future. Regarding individuals with disabilities, some funding has been added to serve individuals with critical needs and funding to cover Department of Labor home care rule requirements within the Agency for Persons with Disabilities (APD). We were also pleased to see additional services and supports for individuals with mental health diagnoses. Additional provider rates were recommended for Behavioral Service models within the APD budget. Florida ARF will continue to work to ensure that ICF/IID rates are funded appropriately and that provider rate increases for several critical services are funded to address the direct care hiring crisis many of our member agencies are facing. For more information on provider rate issues, check out our grassroots page.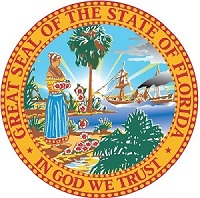 Florida ARF Hosts Quarterly Meeting Featuring State Agency Partner Updates
Tampa, FL (January 25-26, 2017) In late January, Florida ARF members met in Tampa to hear updates from state agency partners regarding program areas that affect individuals with disabilities. Members and guests heard from representatives from the Division of Vocational Rehabilitation, the Agency for Persons with Disabilities, and the Agency for Health Care Administration. Presentations included Workforce Innovation Opportunity Updates, Employment Training, iBudget Waiver and TRAIN System updates, ICF/IID Building Code changes, and Centers for Medicare and Medicaid Updates. Additional guest presenters included a representative of our national affiliate (ANCOR) and HR Management Techniques by the Krizner Group. Several new member agencies and executives were welcomed by the full membership. Staff received many positive comments regarding the value the information shared and the quality of the presentations.