Florida Cabinet Proclaims March as Developmental Disabilities Awareness Month
Tallahassee, FL (March 2, 2016) Today, Attorney General Pam Bondi presented a resolution at the Florida Cabinet meeting declaring March as Developmental Disabilities Awareness Month. Bondi stated "Developmental Disabilities Month is an appropriate time to recognize Florida's public policy improvements, the accomplishments of community organizations, state agencies, and more importantly, the achievements of thousands of individuals with developmental disabilities who contribute daily to our communities." Florida ARF couldn't agree with these comments more! This month is a celebration of who we are collectively as an Association and the services and supports you provide daily. Florida ARF along with the other DD Stakeholders proudly participated in the ceremonial day.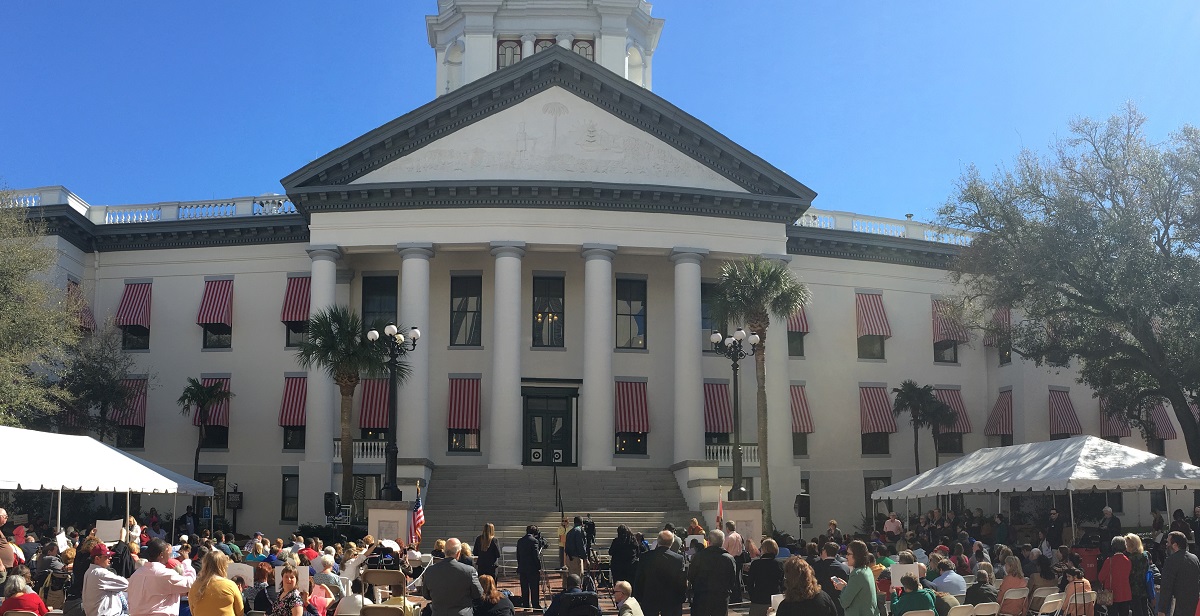 Florida ARF Celebrates Developmental Disabilities Awareness Day at the Capitol
Tallahassee, FL (February 18, 2016) Today, Florida ARF and other DD stakeholders gathered at the Florida Capitol to celebrate Developmental Disabilities Awareness Day. This year stakeholder groups joined together to ask legislators to fund quality services for individuals with intellectual and developmental disabilities including: 1) adequate provider rates and staffing hours that meet new Department of Labor requirements and 2) rate increases for Adult Day Training, Residential Habilitation, and Personal Supports services. FDDC Chair Sylvia James-Miller stated during the press conference that "Today, the rates paid to providers are on average 14% lower than they were in 2003. Providers have not had uniform rate increases since 2003 and, on top of that, there are Department of Labor minimum wage and overtime rules that threaten to put more providers out of business. This especially affects those providers who offer in-home supports and companion services to individuals who seek to live in their own homes in inclusive communities. Many people receiving waiver funding for the first time may find that the provider availability is now limited and that the provider workforce is unstable. Without adequate rates, advocates are concerned about the continued availability and stability of a system that is intended to support individuals with intellectual and developmental disabilities in their local communities." Florida ARF and the DD Stakeholders will remain a united front to push for much needed service enhancements.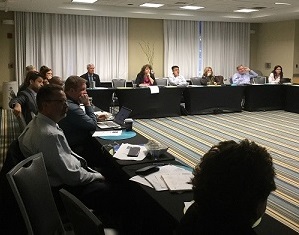 Florida ARF Members Visit Tallahassee to Promote the Interests of Individuals with Disabilities
Tallahassee, FL (January 29, 2016) On January 25-26, 2016, Florida ARF member agencies met in Tallahassee to participate in the Association's 2016 Legislative Fly-In. On day one, members heard from state agency leaders on issues such as Agency for Persons with Disabilities (APD) iBudgets, Vocational Rehabilitation updates, and ICF/IID licensure. On day two, members met with their legislators to discuss their concerns and to educate lawmakers about the service and support needs of individuals with disabilities. Florida ARF encourages all member agencies to continue to communicate the needs of individuals served to their legislators!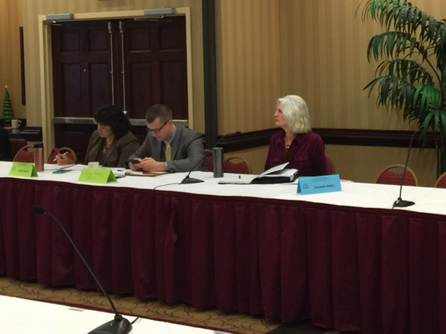 Florida ARF Shares 2016 Legislative Platform with Stakeholders
Tallahassee, FL (December 9, 2015) Today, Florida ARF joined with multiple stakeholders and self-advocates in the Intellectual and Developmental Disabilities field to review each entity's 2016 legislative platform. The event was sponsored by the Florida Developmental Disabilities Council. Florida ARF President & CEO Suzanne Sewell presented the Association's platform and stressed the need for provider rate relief. Sewell noted that: "Several sister organizations and self-advocates truly recognize the strain that exists within the provider network that serves individuals with disabilities, and they understand the need for rate relief so that individuals can receive the quality services and supports they need." Sewell pointed out that provider reimbursement rates are on average 14% below the 2003 rates, and the number of providers within the iBudget system has decreased by 35% since FY 07-08. Sewell also discussed the fact that Florida's minimum wage has increased 56% since 2003 which is a key factor considering most of the services provided by member agencies rely heavily on direct care staffing. During the same time many costly regulations have been added that further increase the cost of care for provider agencies. Florida ARF looks forward to working collaboratively with other stakeholders to address this problem.

For more information on the Florida ARF platform and provider needs, please visit our Grassroots webpage.