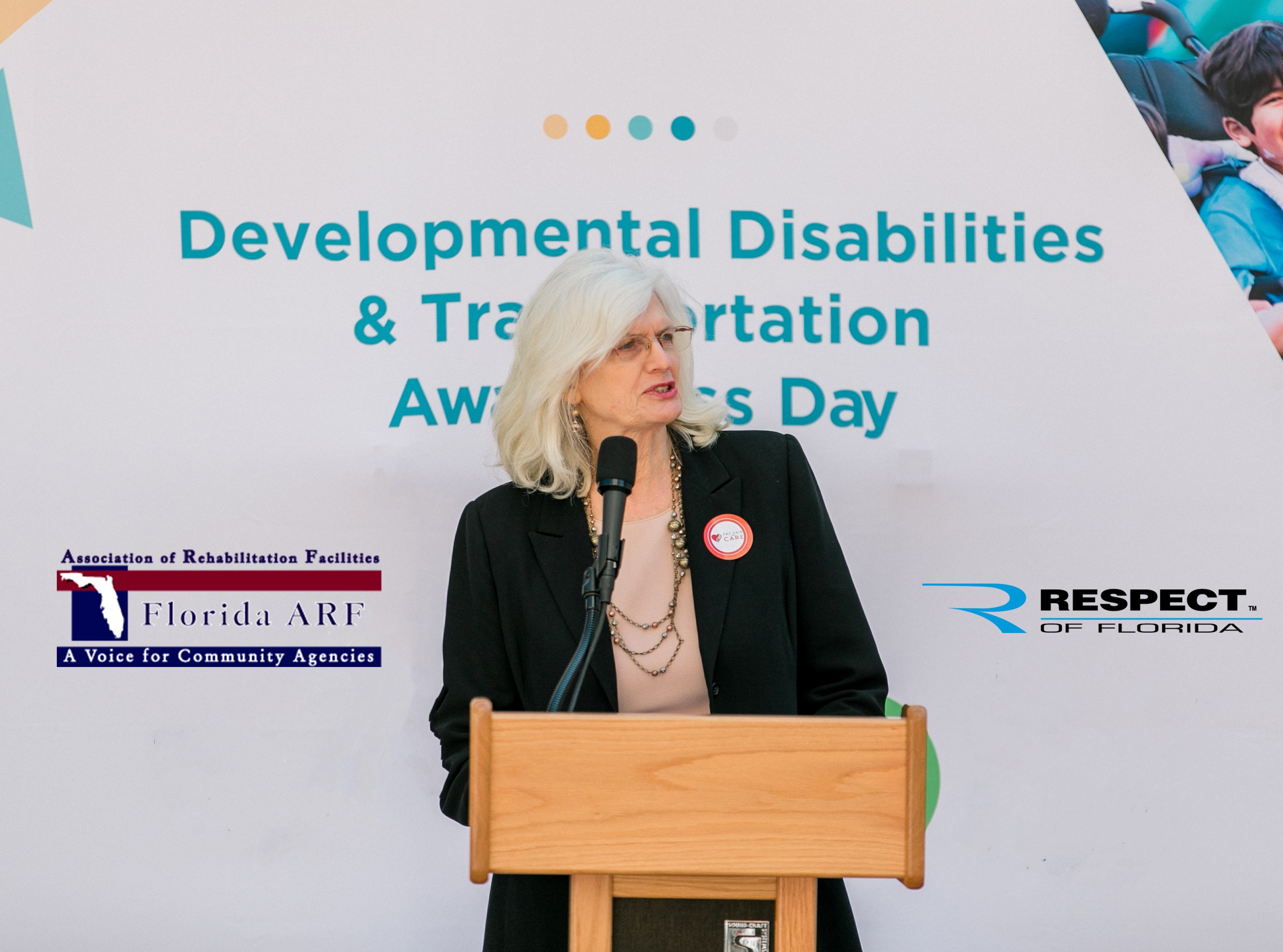 Florida ARF Announces Retirement of President & CEO
Tallahassee, FL (January 4, 2021) It is with sadness that the Florida Association of Rehabilitation Facilities (Florida ARF) announces the January 31, 2021, retirement of President & CEO Suzanne Sewell. Over the last 12 years, Sewell worked diligently to ensure the success of the Association, its membership, and Florida's state set-aside program known as RESPECT of Florida which creates job opportunities for individuals with disabilities. During her tenure, Sewell consistently worked with providers and stakeholders to achieve the Association's mission of promoting the interests of individuals with disabilities by acting as a public policy change agent and promoting and serving the interests of community human service provider organizations. As one member responded, "You have guided and advocated for agencies and the needs of those in their care so they can live safe and meaningful lives. Your efforts will never be construed as short-lived as you will have left behind a promising future for people with disabilities." Suzanne has a 45+ year history in human services management and has worked at the Association since July 2003.
According to Suzanne, "I consider it a blessing and privilege to have served as the Florida ARF President & CEO. I leave humbled and in awe of the great work so many providers demonstrate daily. Floridians with disabilities are fortunate to have so many caring, committed providers who work tirelessly to meet their needs. Please know that I leave the Association with nothing but best wishes and appreciation for the Board of Directors, member agencies, RESPECT of Florida partners, staff, and others involved with the Association. In many ways, I would love to continue the work that is being done but it is now time for me to focus on other matters and "pass the baton" to someone else.
Suzanne plans to travel with her husband Jim (post COVID) and to actively volunteer with a faith-based program that serves homeless individuals. As she says, "Once a Social Worker, always a Social Worker."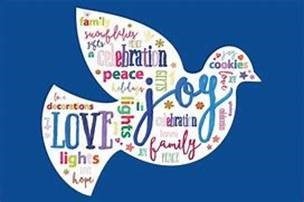 Happy Holidays and Best Wishes for 2021
Tallahassee, FL (December 16, 2020) The staff of Florida ARF and RESPECT of Florida wish each of our member agencies, employment centers, and stakeholders a happy holiday season and a prosperous 2021. We are totally committed to assisting the 100+ community agencies we represent to achieve their mission to provide quality services and supports to individuals with disabilities. Florida ARF and RESPECT thank each of you for allowing us the opportunity to represent your interests over the last year. We look forward to serving you in 2021!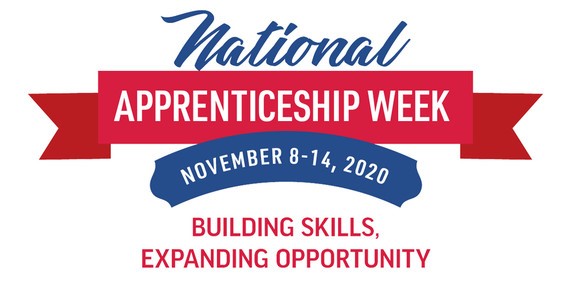 Florida ARF Reflects on Accomplishments During National Apprenticeship Week
Tallahassee, FL (November 9, 2020) November 8-14, 2020, is National Apprenticeship Week, a nationwide celebration established by the U.S. Department of Labor to bring together leading business, labor, education, and other critical partners to showcase how apprenticeship programs are closing the skills gap in the American workforce. As part of the celebration, Florida ARF is honored to recognize the first graduating class of Direct Support Professional (DSP) Apprentices. The Association is a sponsoring agency with the Department of Education's apprenticeship initiative which provided a statewide opportunity for our member agencies to be approved as apprenticeship Employers. The graduating DSP Apprentices have completed intensive instruction and worked a prescribed number of hours to gain on-the-job experience as well as learning needed competencies over the enrollment year. We commend the 34 apprentices that have completed the DSP Apprenticeship and celebrate their success during National Apprenticeship Week. According to President & CEO Suzanne Sewell: "The DSP Apprenticeship experience allows DSPs to enhance their professional skills, obtain a certificate of completion, and realize wage increases based on demonstrated competencies. We are very pleased with the success that has been achieved in spite of the COVID-19 challenges, and thank the six Employers who joined with us for this groundbreaking initiative. We are pleased to celebrate their success." The Employer agencies who participated in the DSP Apprenticeship initiative are: Arc Broward, MACtown, MacDonald Training Center, Pine Castle, Sunrise Community, and The WOW Center.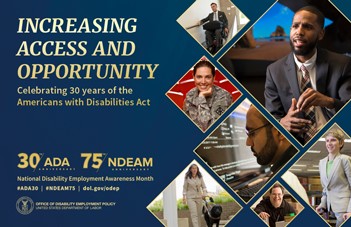 Florida ARF & RESPECT of Florida Celebrate National Disability Employment Awareness Month
Tallahassee, FL (October 1, 2020) October is Disability Employment Awareness Month and a very special month for many of our member agencies who provide employment-related services for individuals with disabilities. In this regard, we are pleased to support the 2020 National Disability Employment Awareness Month (NDEAM) theme which is "Increasing Access and Opportunity." As part of the Florida festivities, Florida Governor Ron DeSantis issued a proclamation extending greetings and best wishes to all observing October 2020 as Disability Employment Awareness Month. Florida ARF and RESPECT of Florida will be joining with other stakeholders to celebrate the contributions of over 2.8 million Floridians with disabilities and will begin the first week of celebration with our award presentation to recognize the outstanding job of the men and women working through the RESPECT of Florida program. We will also be a sponsoring agency for the Exceptional Employers Award ceremony hosted by the Agency for Persons with Disabilities, Blind Services, and Vocational Rehabilitation to recognize businesses from across the state for hiring people with disabilities. The Association looks forward to seeing many more job opportunities created over the next year for individuals with disabilities.