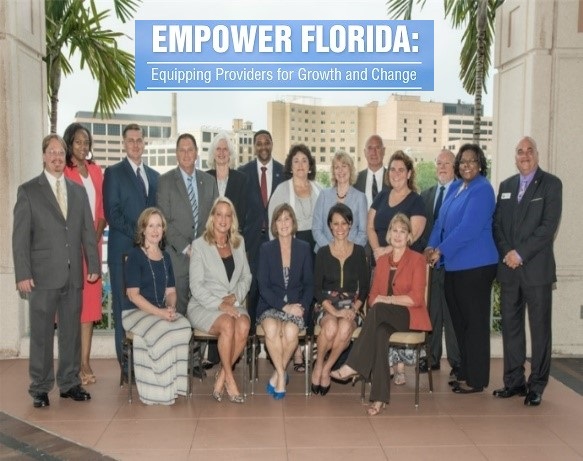 Florida ARF Participates in Empower Florida Forum
Tampa, FL (May 20, 2016) Florida ARF was pleased to participate in the Empower Florida Forum sponsored by WaiverProvider.com in Tampa. We presented as part of a panel discussion that included Florida US Representative Kathy Castor and staff from US Senator Bill Nelson's office along with Florida Representatives Cortes, Peters, Narain, and Ahern. Other stakeholder participants included The Arc of Florida, the Florida Developmental Disabilities Council, and the Agency for Persons with Disabilities. Florida ARF stressed the need for workforce enhancement for Direct Support Professionals through the coordinated use of existing resources and in the form of provider rate relief.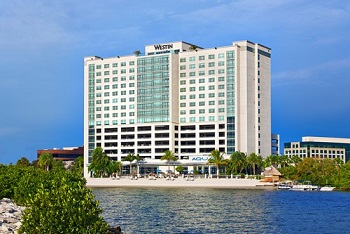 Florida ARF Hosts Spring Meeting at New Venue for 2016
Tallahassee, FL (April 21, 2016) For its 2016 meetings, the Florida ARF Membership changed its meeting venue to The Westin Tampa Bay. The venue change allowed more members to participate in the meetings by cutting off travel time and granting better access to the Tampa Airport. Members were overwhelming pleased with their new site selection for 2016 and are looking to extend the relationship with The Westin.

Florida ARF Members also had other reasons to be happy aside from a change of venue! We were able to come together for the Florida ARF Spring Meeting on April 20-21 to celebrate a successful 2016 Legislative Session that generated provider rate increases and more resources for individuals with disabilities. The various Florida ARF Forums discussed the successes by priority area and heard debriefs on fiscal and policy changes that occurred during the Session.
Florida Cabinet Proclaims March as Developmental Disabilities Awareness Month
Tallahassee, FL (March 2, 2016) Today, Attorney General Pam Bondi presented a resolution at the Florida Cabinet meeting declaring March as Developmental Disabilities Awareness Month. Bondi stated "Developmental Disabilities Month is an appropriate time to recognize Florida's public policy improvements, the accomplishments of community organizations, state agencies, and more importantly, the achievements of thousands of individuals with developmental disabilities who contribute daily to our communities." Florida ARF couldn't agree with these comments more! This month is a celebration of who we are collectively as an Association and the services and supports you provide daily. Florida ARF along with the other DD Stakeholders proudly participated in the ceremonial day.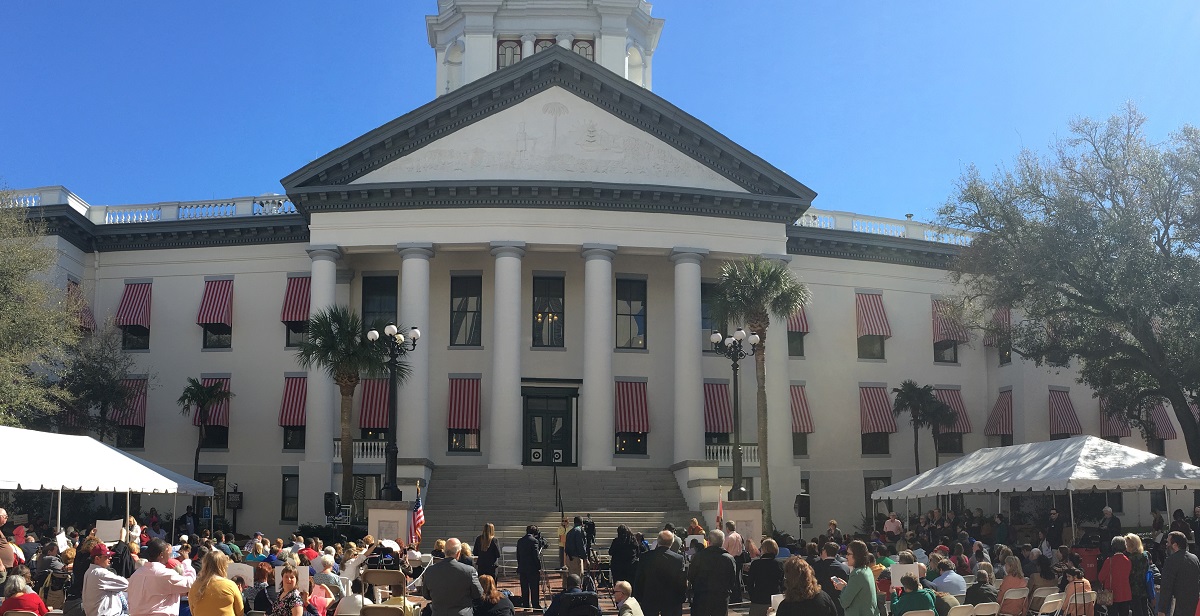 Florida ARF Celebrates Developmental Disabilities Awareness Day at the Capitol
Tallahassee, FL (February 18, 2016) Today, Florida ARF and other DD stakeholders gathered at the Florida Capitol to celebrate Developmental Disabilities Awareness Day. This year stakeholder groups joined together to ask legislators to fund quality services for individuals with intellectual and developmental disabilities including: 1) adequate provider rates and staffing hours that meet new Department of Labor requirements and 2) rate increases for Adult Day Training, Residential Habilitation, and Personal Supports services. FDDC Chair Sylvia James-Miller stated during the press conference that "Today, the rates paid to providers are on average 14% lower than they were in 2003. Providers have not had uniform rate increases since 2003 and, on top of that, there are Department of Labor minimum wage and overtime rules that threaten to put more providers out of business. This especially affects those providers who offer in-home supports and companion services to individuals who seek to live in their own homes in inclusive communities. Many people receiving waiver funding for the first time may find that the provider availability is now limited and that the provider workforce is unstable. Without adequate rates, advocates are concerned about the continued availability and stability of a system that is intended to support individuals with intellectual and developmental disabilities in their local communities." Florida ARF and the DD Stakeholders will remain a united front to push for much needed service enhancements.